The story of the beautiful home we built for you begins like this: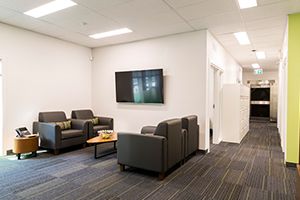 Step 1: Be Our Guest
Step inside our beautiful Display Home and explore all the ways we can build your home just the way you want it, or stroll through the factory where our tradespersons assemble homes with care. Our Display Home, factory and offices are all located on Sexsmith Road, and a member of our sales team would be glad to give you a tour.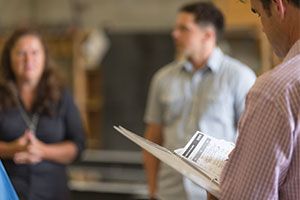 Step 2: Build a Budget
Since we use a square footage model for pricing, it's simple for our sales team to answer your pricing questions and price a home that suits your needs.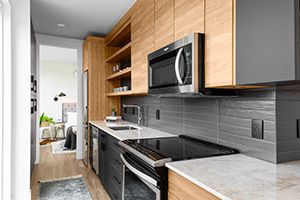 Step 3: Discover Custom Design Options
We're proud of our unique ability to custom design your home to suit your taste and lifestyle. Our in-house designers discuss floor plans and possibilities for custom touches. We have all the expertise you need to build your perfect home right here at Chaparral.

This is also the time to decide on the lot for your home as detailed designs are made to suit the specifications of your property.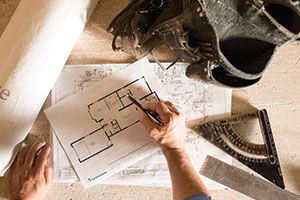 Step 4: Let the Custom Designs Begin
Bring your floor plans to us or let our team of experts customize a Chaparral floor plan just for you. Have you always wanted a jetted tub in the ensuite or a skylight? This is the fun part—making a home your very own. Choose your kitchen cabinets, flooring, even the paint. Once we receive your design deposit, we can begin your final design drawings.

Our team also walks you through the process and requirements for having Chaparral build a modular home just for you.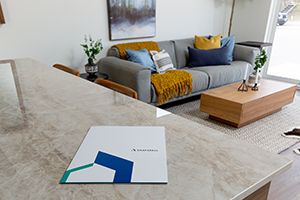 Step 5: Sign the Contract
Once you pass on your construction deposit and sign the contract, our team gets to work building our production drawings that incorporate your home's custom design details. Depending on scheduling and ordering dependencies, changes to customizations may be possible after this point.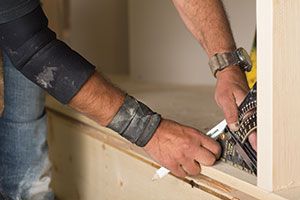 Step 6: Let the Building Begin
Now our expert tradespersons are hard at work building the floors, walls and roof of your new home. At the same time, the foundation—either a basement or a crawlspace—is being prepared at the site.

Depending on the size and added features of your home, construction can take six to ten weeks. Since our crew builds your home off-site in our indoor plant where materials are organized and kept dry, we move at a steady pace. Before you know it, plumbing and electrical will be installed and you'll be popping in to see the place!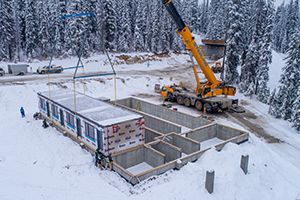 Step 7: Delivery
On delivery day, we load your house onto a flatbed truck, drive to your address and place your home, sometimes with the help of a crane. Our crew continues their on-site work—connecting services, securing modules together and drywalling and painting where walls meet.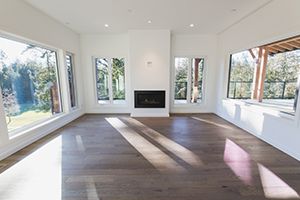 Step 8: Welcome Home
It's moving day! Once our work is done, we hand over the keys so you can enjoy your custom home for years to come.

Under the Residential Warranty Program, your home is under warranty for up to 10 years. We also warranty our products against material defects and workmanship for one year.