THERE ARE A LOT OF AMAZING FEATURES OF MODULAR STRUCTURES MOST PEOPLE DON'T KNOW ABOUT. AN INDUSTRY STANDARD WARRANTY YOU CAN TRUST IS ONE OF THEM.

Enjoy peace of mind knowing you're investing in a modular home or commercial structure of the highest quality. Chaparral has become one of BC's modular home builders of choice in part because of our strict attention to detail and our pursuit of the highest standards. Just like traditional site-built construction builders, we adhere to industry codes and offer the same warranty.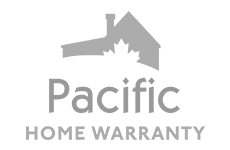 The Residential Warranty Program warranties Chaparral's homes for up to 10 years after purchase.
Intertek certifies Chaparral and oversees our manufacturing facility, ensuring we adhere to codes, document work and provide an in-house quality assurance program that conforms to industry norms.

And then we go a step further. As part of our in-house quality assurance program, our construction process is scrutinized at every step. In conjunction with the Residential Warranty Program, Chaparral warrants our products against material defects and workmanship for one year.