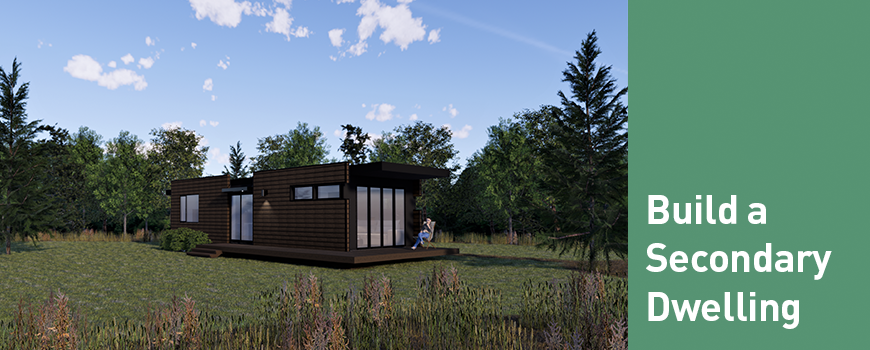 Do you own land located in the Agricultural Land Reserve (ALR) in BC?

Do you want to build a secondary dwelling on your land? Did you know that the ALC has put a firm deadline in place for all ALR landowners? Based on the latest ALC Bulletin from October, 2020 (Policy L-25) you only have until December 31, 2021 to get your building permit issued for your secondary dwelling.
HERE ARE THE FACTS:
The Use Regulation permits a manufactured home, in addition to a principal residence on a parcel in the Agricultural Land Reserve (ALR), as long as a building permit is issued before December 31, 2021.
The manufactured home may only be occupied by the property owner or the property owner's immediate family.
The permitted maximum width of a manufactured home is 9 metres (29.5 feet), and the permitted maximum length is 22.86 metres (75 feet).
The manufactured home must meet the following criteria:

is a single storey;
is for use by a single family;
is assigned a Manufactured Homes Registry Number in the Manufactured Homes Registry;
is a maximum of 22.86 metres in length;

CSA Z240 series standards for manufactured homes and its anchoring requirements; or,
CSA A277 series standards, if constructed on a steel frame; and;

is constructed on one of the following foundation systems:

concrete pile;
surface pier; or,
concrete slab.
WHAT DOES THIS MEAN FOR YOU?
If you want to build a secondary dwelling and meet the December 31, 2021 deadline, then you need to get moving! The good news is that you don't need to have your new Chaparral manufactured home built and complete by December 31, 2021, because let's be honest, there's probably just not enough time for that. You just need to get your building permit issued before December 31, 2021. Whew!
HOW CAN CHAPARRAL HELP YOU?
Chaparral just happens to have expert sales staff that are trained in the ALR rules and regulations related to Policy L-25 and so we can help make life easier for you as you navigate this process.
Chaparral can provide you with some of our favorite and most popular manufactured home designs to choose from that meet all the ALR requirements for Policy L-25.
Chaparral can offer standard plans that are more cost effective and affordable, or we can offer more custom plans that cater to your specific wants and needs. We are flexible!
SO WHAT DO YOU PUT ON YOUR ALR LAND? MODERN? OR TRADITIONAL?: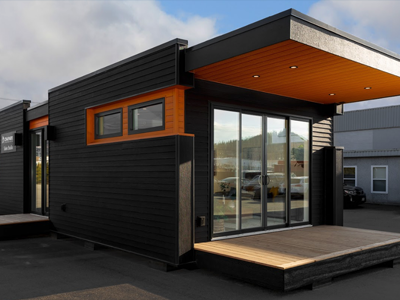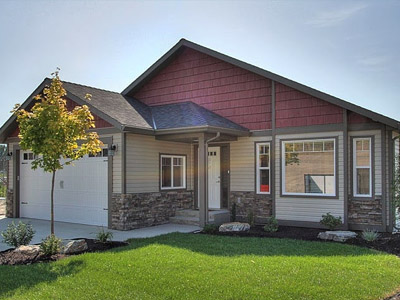 Interiors are customizable: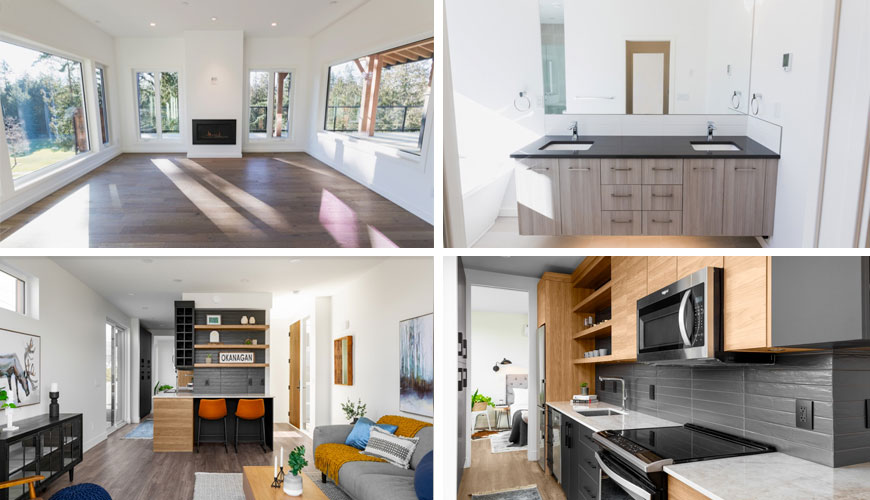 If you decide that you want to take advantage of the time between now and December 31, 2021 to get your building permit issued, then Chaparral can work with you to provide you with exactly what you need to apply for your building permit.
WHAT ARE THE NEXT STEPS:
First things first! Check to make sure your land is located in the ALR
If your land is in fact located in the ALR, then contact Chaparral immediately!
We hate to put pressure on you, but December 31, 2021 is coming up, and you need to have your building permit issued by then, meaning you need to get your building permit application completed and submitted sooner than December 31, 2021.
We can help you with your design and specifications for your manufactured home, and we can work with you on budget and time frames.
Once you are happy with your Chaparral design and specifications, and you have a house price from us that meets your budget, then it's time to apply for your building permit. Chaparral can help provide guidance with that process too.
Once you have your building permit (before December 31, 2021), then it's time to celebrate! Once the celebration is over (for now), you need to get back in touch with Chaparral to work through the rest of the process of purchasing a home. For more information on our process.
FAQs
1. How big can my manufactured home be?
9m wide x 22.86m long. That's just over 2,000 square feet!


2. Does my manufactured home need to be exactly 9m wide x 22.86m long, or can I make it smaller?
The maximum size is 9m wide x 22.86m long, but that doesn't mean you have to build your home to that size. In fact, you could build any size of home, as long as it doesn't exceed the maximum size allowable by the ALC. For example, you could build a 500 square foot studio, or a 650 square foot cottage, or a 900 - 1200 square foot carriage home. Chaparral is flexible with home sizes, so just let us know what your specific property will allow, and what you want to fit inside the home, and we can advise you on how many square feet you will need.


3. Can my manufactured home be modern-looking with a flat roof and big windows and patio doors, instead of traditional-looking with a peaked roof?
Absolutely! Chaparral loves modern design, and just because our homes are "manufactured" homes, doesn't mean that they can't be modern and super cool looking.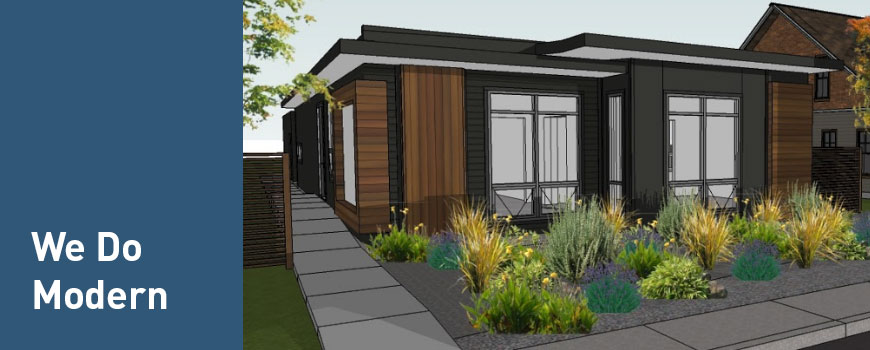 3. Are manufactured homes built differently than regular homes?
At Chaparral, all of our homes are built to the minimum BC Building Code. We don't cut corners, and we don't skimp on the details.
3. How is Chaparral different from any other home manufacturer?
Great question. Please have a look at this link for more information about the Chaparral Advantage


4. How long does it take to build a Chaparral home?
Depending on the size and added features of your home, construction can take six to eight weeks. Since our crew builds your home off-site in our indoor plant where materials are organized and kept dry, we move at a steady pace. Before you know it, plumbing and electrical will be installed and you'll be popping in to see the place!


5. Does Chaparral deliver anywhere in BC?
Yes!